Am 16. März dieses Jahres duellierten sich anlässlich des 26. Spieltages in der diessaisonalen 2. Liga Dynamo Dresden und 1. FC Magdeburg rasenballsportlich im Rudolf-Harbig-Stadion (RHS) sowie die Fans beider Mannschaften auf den Traversen. Das Spiel auf dem Rasen endete mit 1:1.
Der Schnappschuss des Tages allerdings stammt von den Rängen des RHS. Und protokolliert nicht eine – durchaus wieder einmal – eindrucksvoll von den Ultras Dynamo (UD) initiierte Choreo. Ein so dokumentierter Eindruck spricht Bände, irgendwie, beim mittlerweile als titulierten "Elb-Clásico". Hochemotional …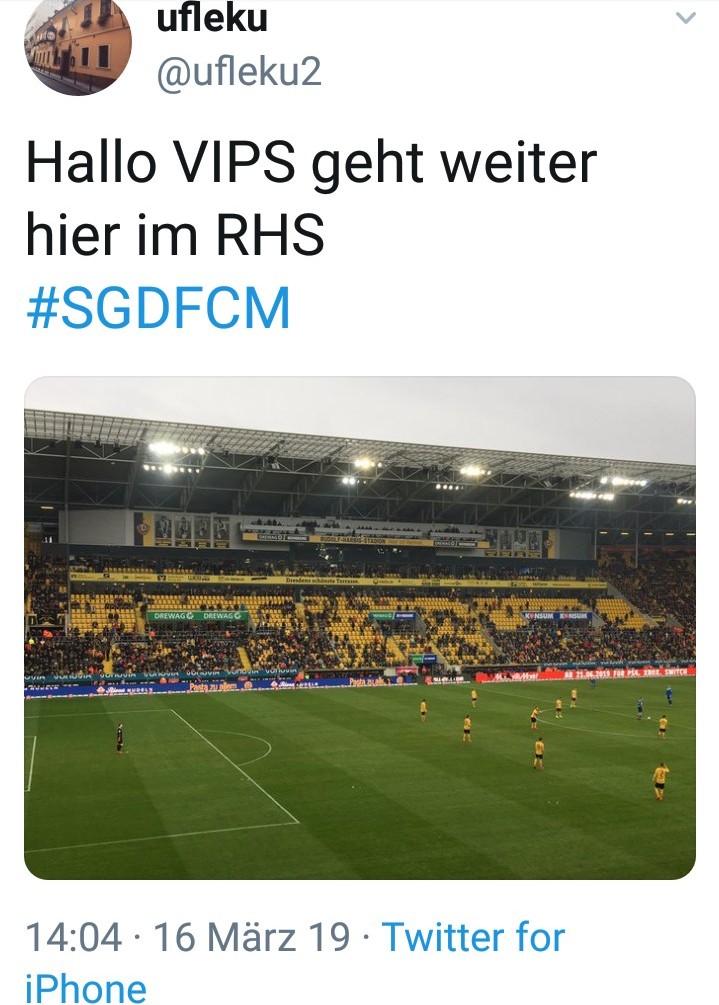 "Dresden ist anders" (Volkmar Köster, November 2005). The Times They Are a-Changin'? Oder: Operetten-Publikum, bleibt doch dem Stadion fern …
By the way –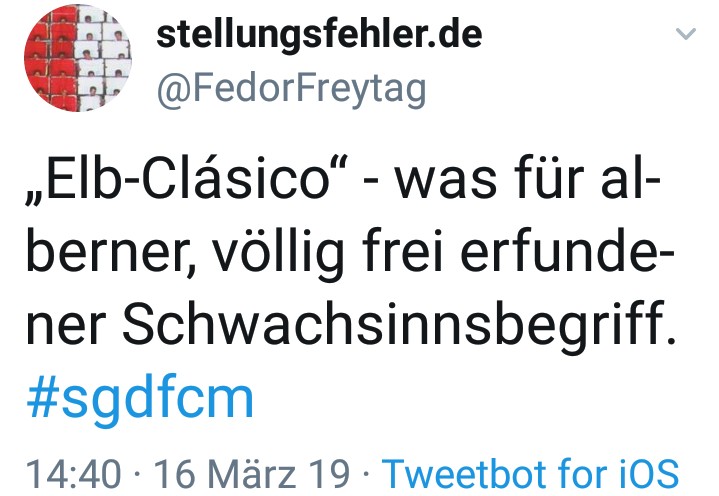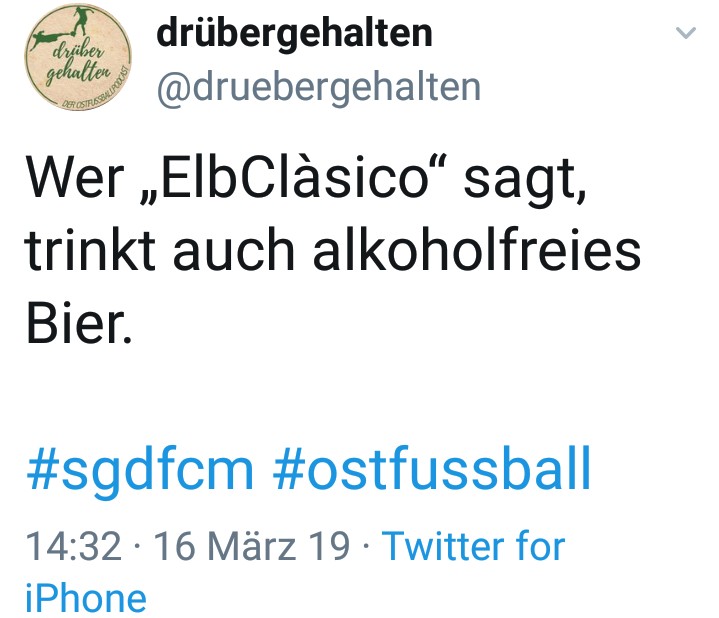 – without further words.