Niemand soll sagen, es nicht gewusst haben zu können …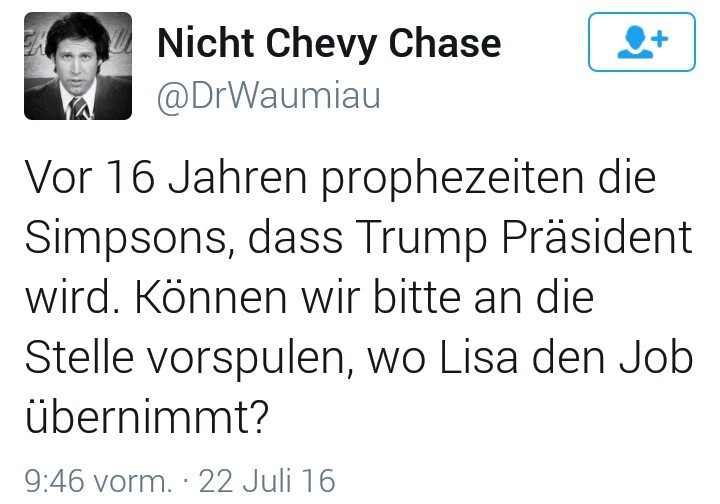 Am 19. März 2000 wurde die Episode "Bart to the Future" ausgestrahlt. Darin wird Bart Simpson von einem Indianer die Zukunft prophezeit: Während Bart als Rockstar unterwegs ist, wird seine Schwester Lisa Simpson im Oval Office als erste Präsdentin der USA gezeigt. Sie erkundigt sich nach den Staatsfinanzen und wird darüber informiert, dass ihr Vorgänger Donald Trump die USA in die völlige Pleite geführt hat (antenne.com, 9. November 2016).
"Es ist mit dem Leben wie mit den Prophezeiungen, man versteht sie erst, wenn sie erfüllt sind" (Wilhelm Kreiten).